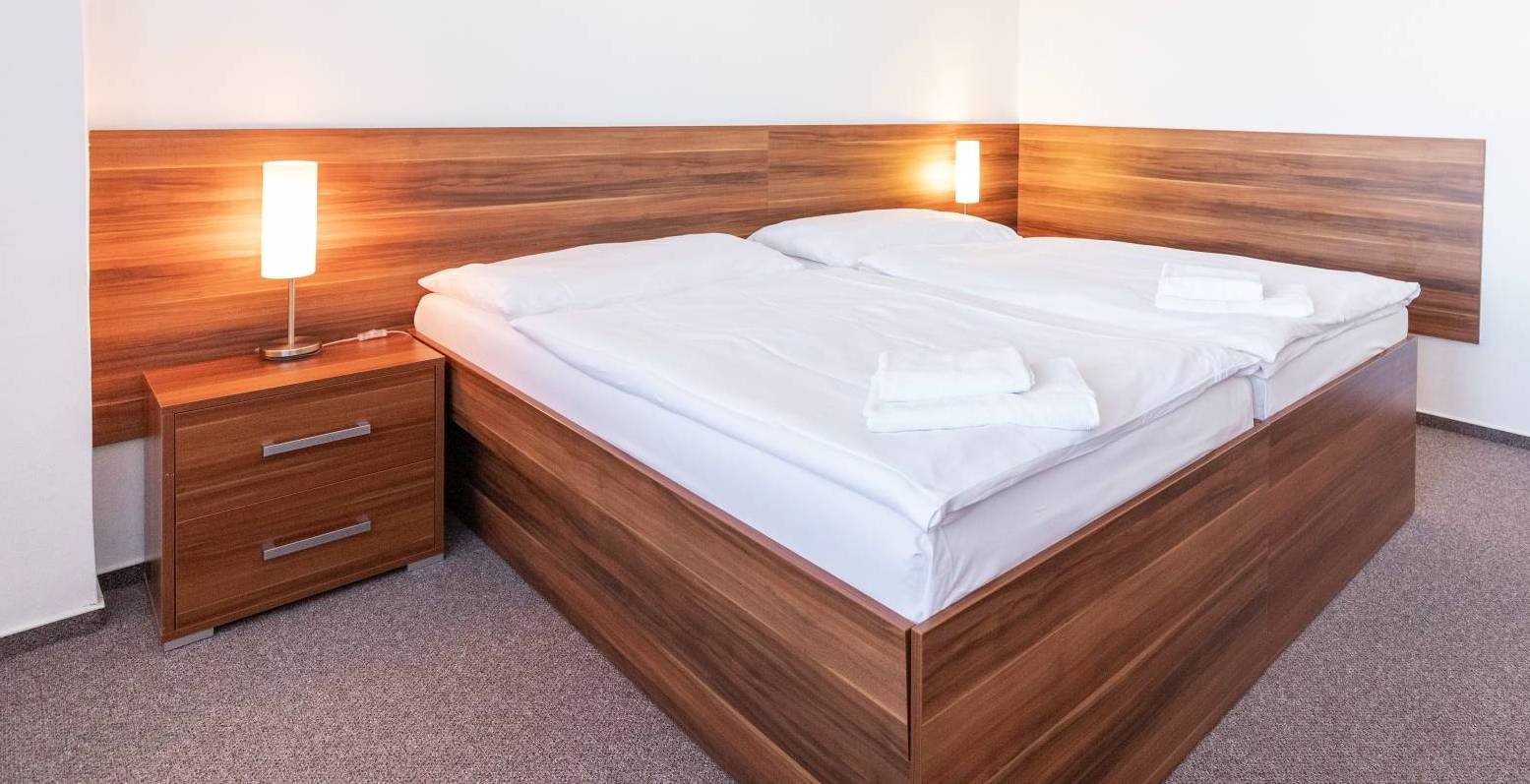 We offer accommodation in modern rooms, in a quiet location and with good access to the center of Prague.
About the hotel
Hotel Mazanka is a 9-storey solitary building, which was built in 1968 as a dormitory of the CAS for accommodation of foreign scientists and guests of the CAS.
An extensive renovation was completed in October 2010, offering all guests comfort in a modern setting.
The hotel is located in a strategic location, not far from the center of Prague, with excellent public transport access.